tribe
Stegaspidini Haupt, 1929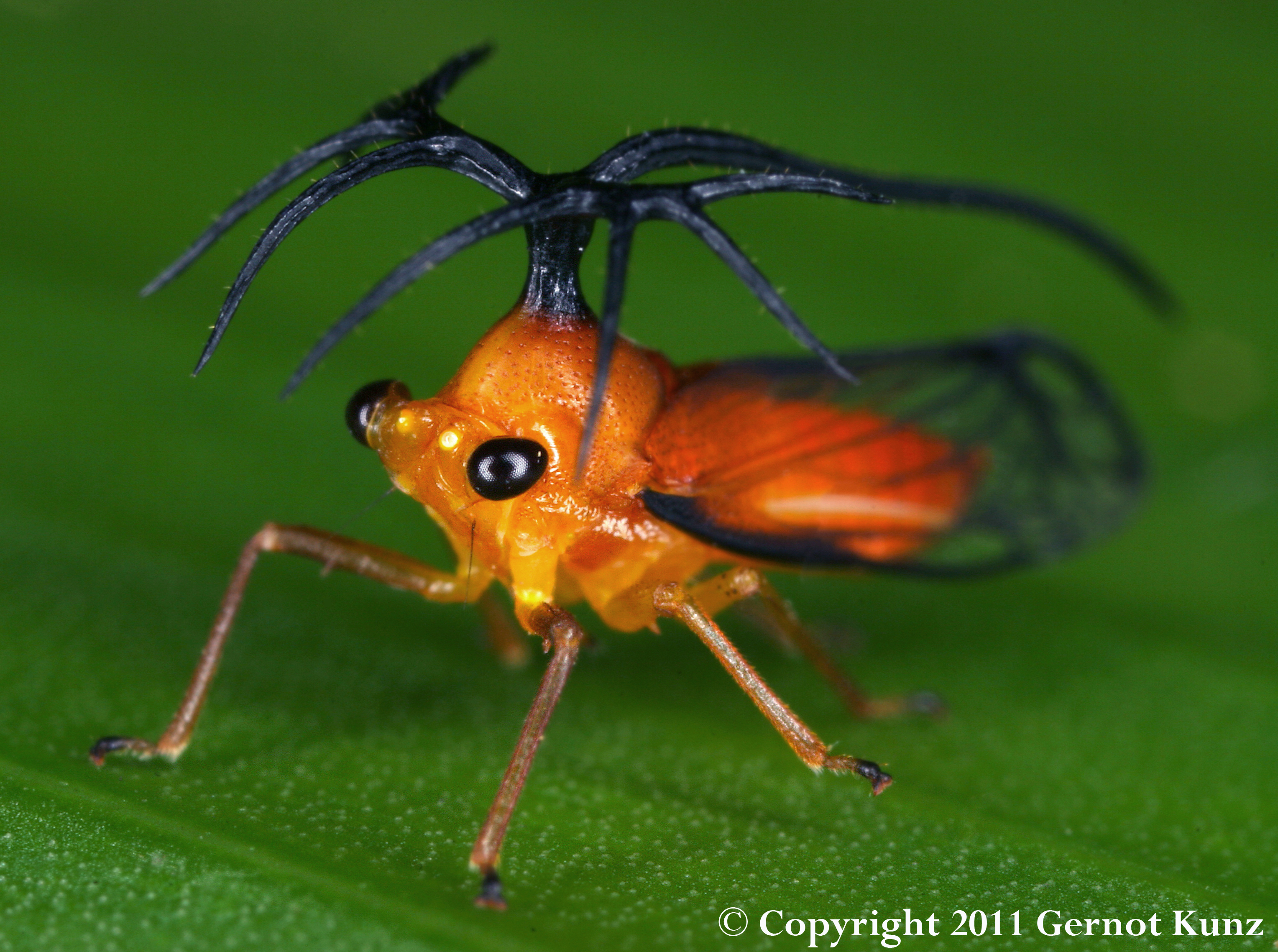 Nomenclature (22)
Bocydides Amyot & Audinet-Serville, 1843a: 551. (nomen nudum: not from genus name)

Bocydides Amyot & Audinet-Serville, 1843 (unavailable or invalid, linked to Stegaspini Haupt, 1929)

... Show all ... (18)
Stegaspidini Haupt, 1929 (family-group name form of Stegaspini Haupt, 1929) in Deitz, 1983b: 856.

Stegaspini Haupt, 1929 (classified as Centrotinae Amyot & Audinet-Serville, 1843) in Hu, Dietrich, Skinner & Zhang, 2023: 105.
Type
Stegaspis Germar, 1833 type genus of Stegaspidini Haupt, 1929
Nomenclature references (9)
Amyot, C.J.-B. & Audinet-Serville, J.G. (1843a) Deuxième partie. Homoptères. Homoptera Latr. Histoire naturelle des Insectes. Hémiptères. Librairie Encyclopédique de Roret. Paris. i-lxxvi, 1-676.
Deitz, L.L. (1975a) Classification of the higher categories of the New World treehoppers (Homoptera: Membracidae). Technical Bulletin of the North Carolina Agricultural Experiment Station, 225, 1–177.

... Show all ... (5)

Metcalf, Z.P. & Wade, V. (1965a) General catalogue of the Homoptera. A supplement to Fascicle I - Membracidae of the general catalogue of the Hemiptera. Membracoidea in two sections. Section I. Part 1 - Membracidae: Centrotinae, Platybelinae, Hoplophorioninae, Darninae. USA: Waverly Press, Inc., Baltimore, MD, VI + 743 p.
Schmidt, E. (1931b) Homopterologisches aus dem Stettiner Museum für Naturkunde. (Hemiptera-Homoptera). Entomologische Zeitung. Herausgegeben von dem entomologischen Vereine zu Stettin. Stettin, 48, 65–77.
Stats
Names
Rank
Total
Valid
Invalid
tribe
11
1
10
genus
26
10
16
subgenus
5
2
3
species
242
83
159