genus
Flexamia DeLong, 1926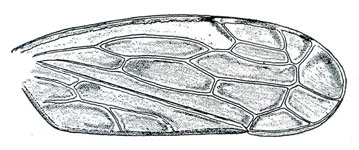 Nomenclature (8)
Deltocephalus (Flexamia) DeLong, 1926d: 22. (valid) type species by original designation Deltocephalus reflexus Osborn & Ball, 1897
Flexamius [sic] DeLong, 1926 in DeLong & Sleesman, 1929a: 82.

... Show all ... (4)
Deltocephalus (Flexamia) DeLong, 1926 (subjective synonym of Acurhinus Osborn, 1920) in Linnavuori, 1959b: 89.
Deltocephalus (Flexamia) DeLong, 1926 (classified as Paralimnini Distant, 1908) in Kamitani, 1999a: 80.
Type
Deltocephalus reflexus Osborn & Ball, 1897 type species by original designation of Flexamia DeLong, 1926
Gender, form, and etymology
---
Etymology:
Latin: <i>flexus</i> (bending) + Greek: ένας, μια (one)
Nomenclature references (6)
Ball, E.D. (1931d) Some new North American genera and species in the group formerly called Platymetopius (Rhynchota, Homoptera). The Canadian Entomologist, 63, 216–222.
DeLong, D.M. & Sleesman, J.P. (1929a) New genera and subgenera form the genus Deltocephalus. A study of the internal male genitalia of the American species and their bearing upon taxonomy. Annals of the Entomological Society of America, 22, 81–114.

... Show all ... (2)

Linnavuori, R.E. (1959b) Revision of the Neotropical Deltocephalinae and some related subfamilies (Homoptera). Annales Zoologici Societatis Zoologicae-Botanicae Fennicae 'Vanamo', 20(1), 1–370.
Wene, G.P. & Dominick, C.B. (1941a) A checklist of the Cicadellidae at Chatham, Virginia, with thirteen new records for the State. Virginia J. Sci., 2, 122–123.
Stats
Names
Rank
Total
Valid
Invalid
genus
4
1
3
species
100
43
57